I woke early this most recent rainy Sunday in Birmingham — early with purpose. 6:45 a.m., armed with digital SLR and very strong coffee, I trudged up the litter-strewn stairwell in the 1920s-era parking garage that serves our building, the former Chamber of Commerce at 1st Ave. North and 19th Street, in pursuit of a 7th-floor clear vantage of the Parliament House hotel, six blocks due slightly southeast of our apartment. Built with an "infusion of Hollywood cash," as the Birmingham News (the reality: Doris Day was among the initial investors, don't ask me why), the Parliament House was a thing of glitz and glamour in its day, the early 60s. Built in the boxy, clean-lined style of the era, it had long since taken on a kitschy look, shuttled from inept management company to inept management company, and with the rest of the center city since the racial turmoil of the late 1960s and 1970s, been left to rot. The two years I've been here it was inhabited by the dispossessed — squatters, etc., if 'twas inhabited at all.
The door to the roof was inexplicably locked, and it was 10 minutes to showtime, so I hurried back downstairs to our third-floor apartment, filled up on coffee, and posted up in the glorified alcove that serves as our back porch. A few seconds later, after seven or eight dynamite blasts, this is what happened to the Parliament House: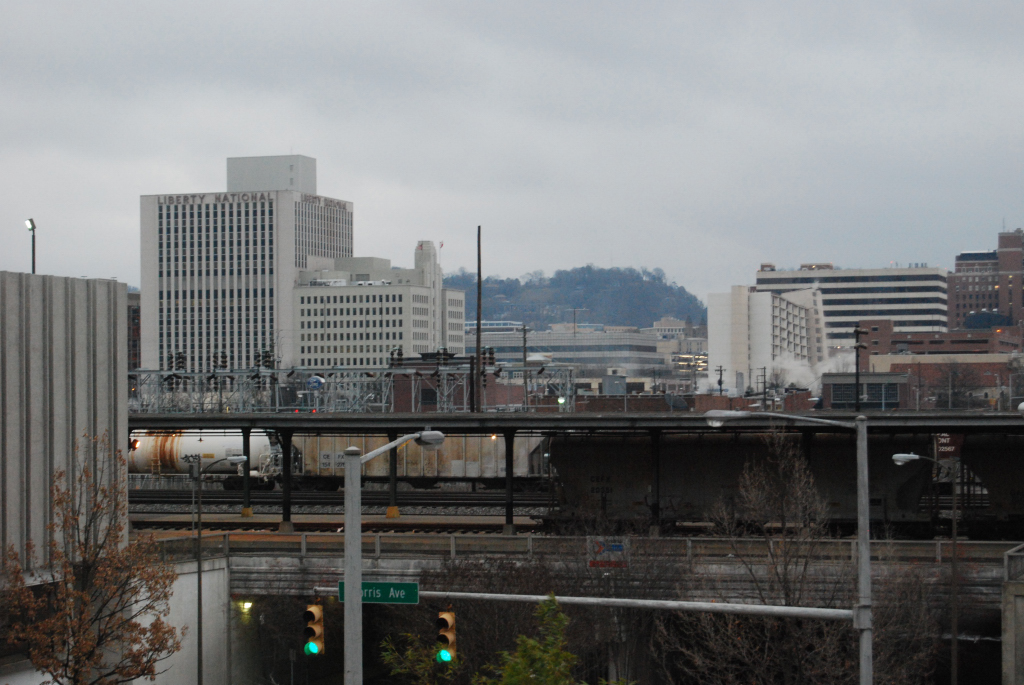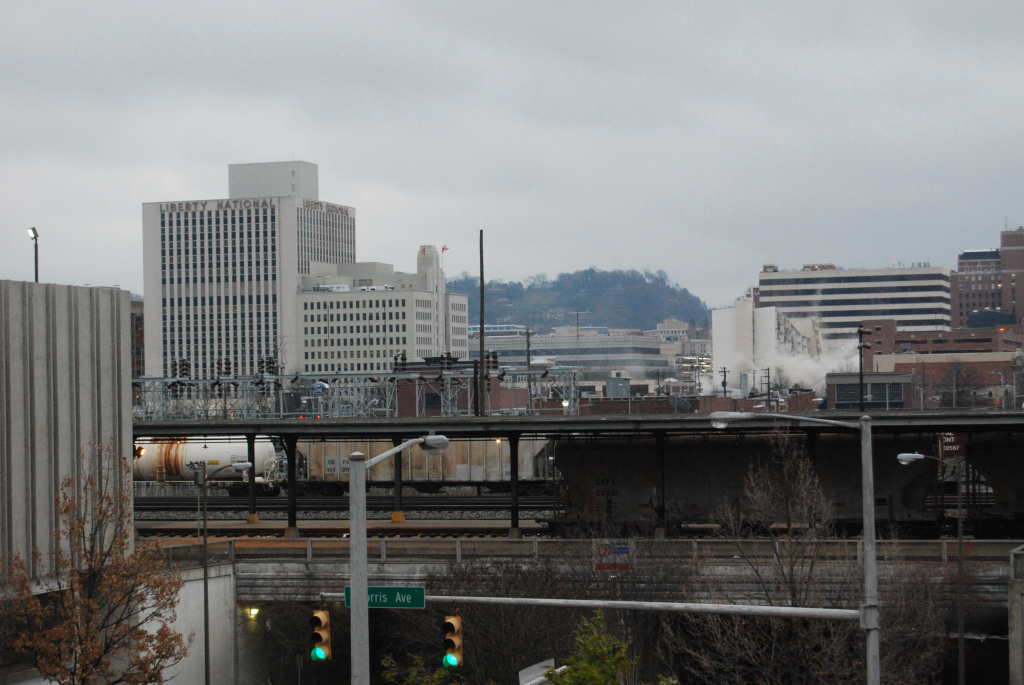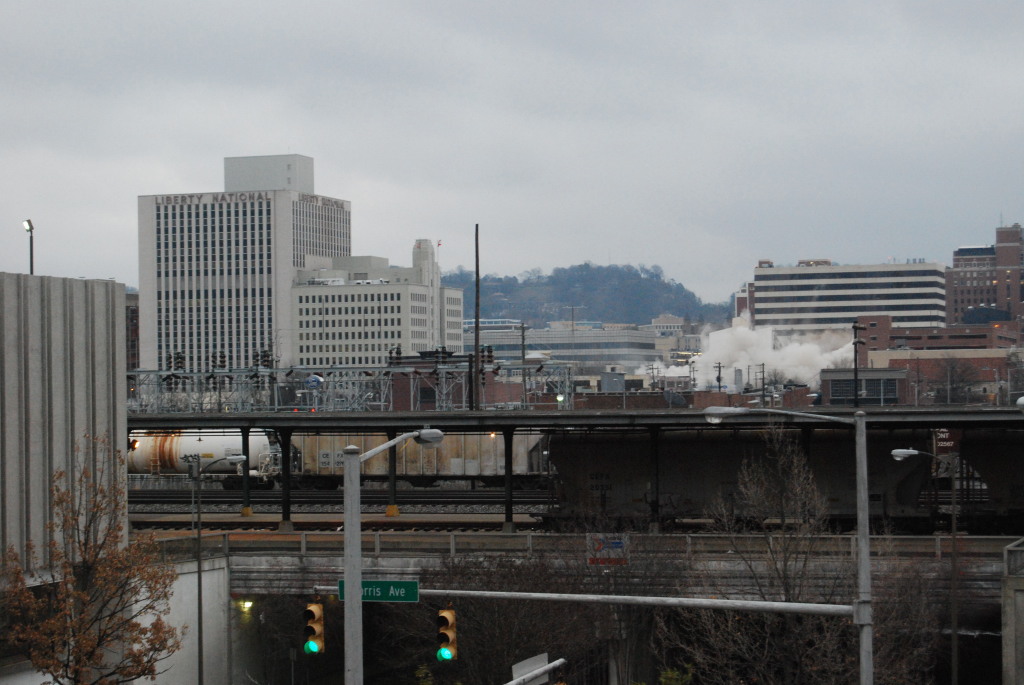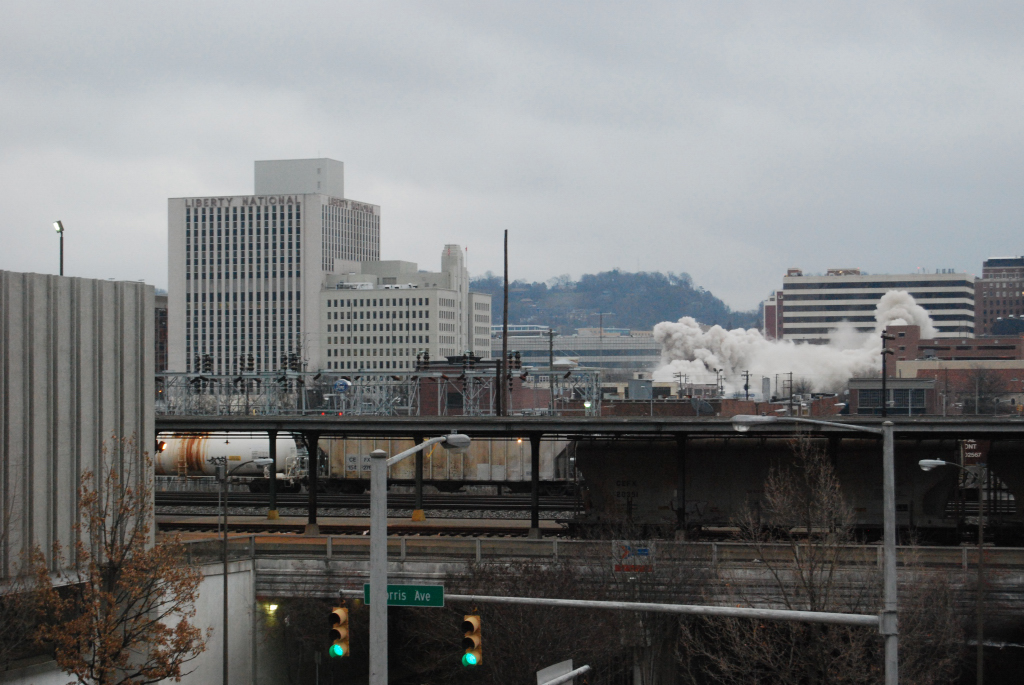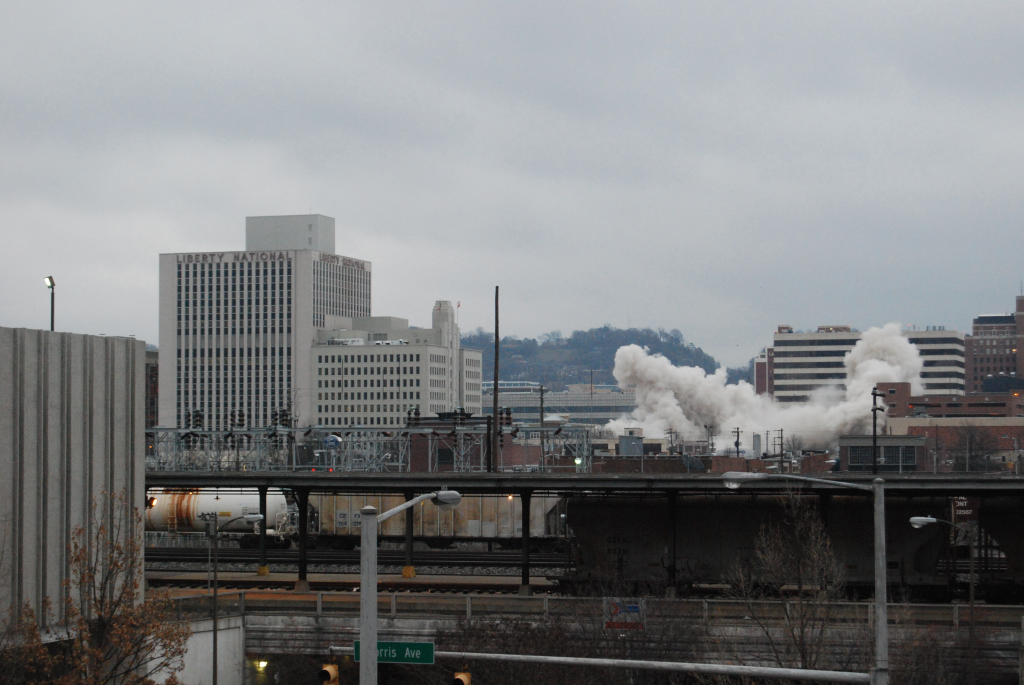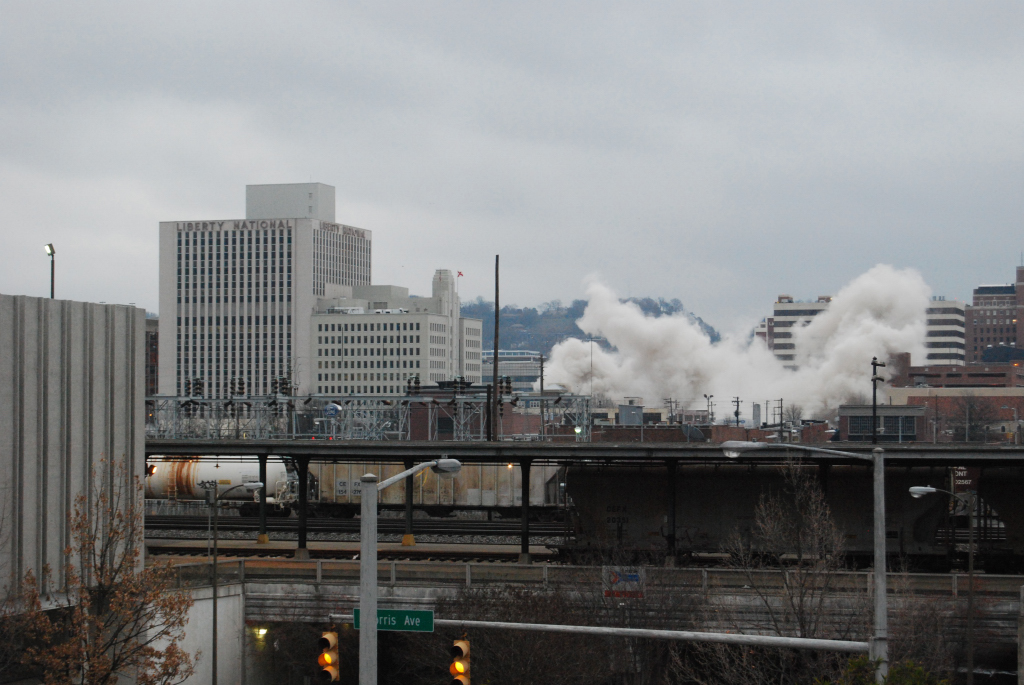 I'd never seen an implosion up close, much less from the comfort of my living room, and was struck with the absence of words I might have for it. The images tell the tale much better, I guess. It was a familiar feeling — typical when confronted with horrific violence — the trick of the best writing lies in finding those words. I've got work to do, clearly.
Susannah, my wife, was less than excited, overall, she'd seen the demolition of three high-rise projects on Chicago's south side years ago, this was old hat. It happens so quickly, she said. I'll forgive her, she was sleepy. I was, too.
But it did seem right, a demolition in Birmingham. It seemed sad, a little, but sad in a way that fit the nicely melancholy feeling any rainy day lends the bowl of the city center. Today, the winds were high, thunderstorms rolling in, and as the dust quickly blew straight toward the apartment, clouding every possible view for ten minutes, we returned to our rainy-day morning, warm, sleeping late, cats purring. . . .