NEWLY AVAILABLE IN PRINT EDITION (FEB. 2013):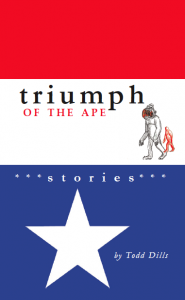 Triumph of the Ape, collecting short stories by THE2NDHAND editor Todd Dills, is available in first-edition eBook (available in most formats) and 150-page paperback. Click through the cover image to order via CreateSpace/Amazon, and order direct here (payment processed via Paypal):

From the Afterword by Spencer Dew
"Triumph reads, as a whole, like a book might if written by a man who finally, reaching the beach, realizes the bits of wreckage half buried in the sand are everything that mattered, the places of dreams and opportunity. The damn dirty apes win…." 
—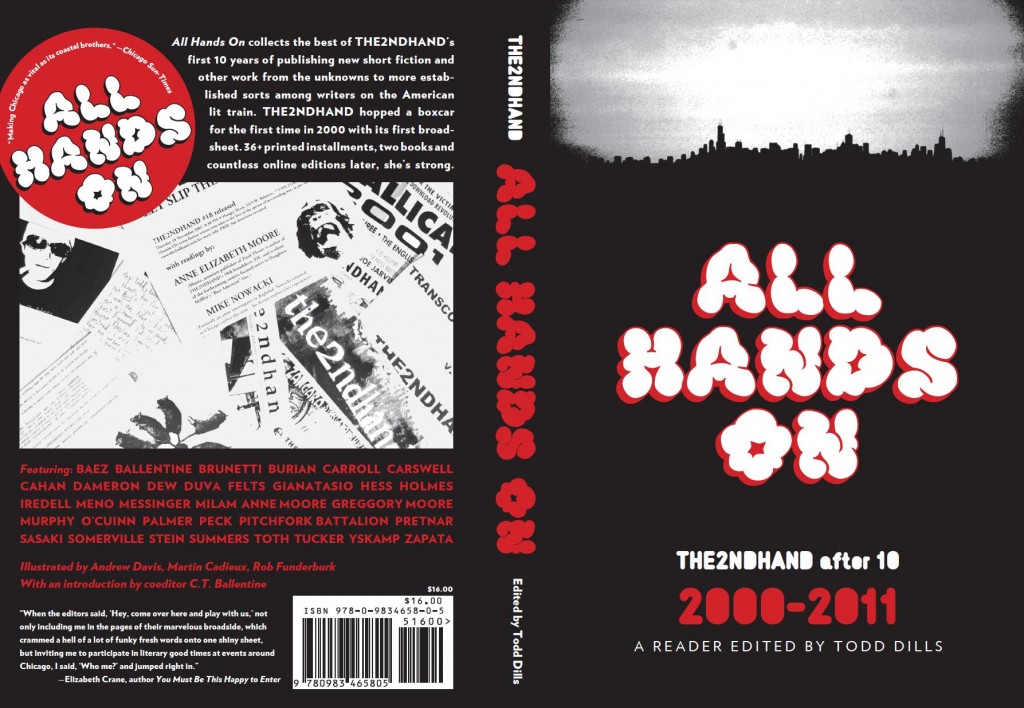 All Hands On: THE2NDHAND after 10, published in 2011 on the occasion of THE2NDHAND's 10th anniversary, features previously published and new work from more than 40 contributors, from Joe Meno and Patrick Somerville to Kate Duva, Mickey Hess, Jill Summers and so many more.
Find further info on the book's main page (it's also available in ebook) or order via PayPal to todd@the2ndhand.com here:
—
THE2NDHAND maintains a list over at Amazon.com of selected books by contributors to the broadsheet and this online magazine. Get over there and take a look: Books by THE2NDHAND Contributors.
—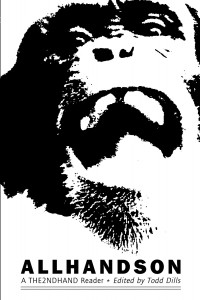 In 2004, THE2NDHAND published the predecessor collection to its 10th-anniversary All Hands On collection. All Hands On: A THE2NDHAND Reader collected the best of the broadsheet and online magazine's first four years foraying into the literary world, centered in those days in large part in Chicago's vibrant lit scene. The book features an introduction by Canadian writer and independent publisher Jim Munroe, and stories by dozens of writers, from Joe Meno to the magazine's editor to stalwarts of those early years such as Joe Jarvis, Eric Graf, Germania Solorzano and many more. Find more on the book's main page. Or order via PayPal: