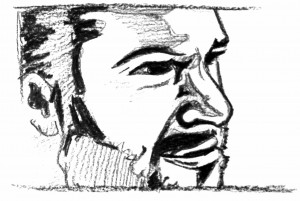 Longtime THE2NDHAND contributor Patrick Somerville (author of Trouble, The Cradle, The Universe in Miniature in Miniature, a couple of T2H broadsheets — 24 and 32 – and, most recently, This Bright River) was on NPR's Talk of the Nation today telling the story (and more) of the bizarre and hilarious and sad and terrifying consequences of his latest book's panning in the New York Times. If you've missed his "Thank You for Killing My Novel" essay, published on July 5 at Salon, go read it.
Then tune in to his segment on Talk of the Nation that aired this afternoon. It's well worth it.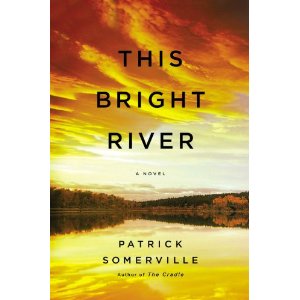 After reading the thrashing the Times gave River, Somerville couldn't help but notice that the critic had misread a character's identity in the first few pages of the book, and which in some senses colored her entire reading of it. At once, after the book review had been out for a couple days, Somerville logged into an email address he'd created for the character she'd misidentified (and which he'd been encouraging readers to email questions to, etc., having gotten just one) to find an email from a Times editor seeking to clarify the mistake, which a Times reader had pointed out to him. (How's that for after-the-fact fact-checking, eh?) In any case, definitely check out the Salon piece, which details some of the email conversation that ensued, with Somerville writing in the voice of his character with the Times editor to the point that the two developed a "ghost friendship," the subject of the NPR segment.
And hey, I don't believe the Times. Pick up Somerville's new one — though I haven't read it myself yet, I'm certain, from everything I know about him and his past work, that you won't regret it.
You can find three rather long-ish shorts of Somerville's (some of my faves among work we've published) — among them the exclusive-to-the-book "The Tale of the Time I Accidentally Fell in Love With a Girl Across the Bay" — in our 2011 All Hands On: THE2NDHAND After 10 10th anniversary collection.