What follows is an excerpt from "The Diamond Kings of Clarence Checkeredfish." The fiction describes high-powered, multicultural shows held in Bernalillo, New Mexico, during the 1990s. Hart has a background in science education, and is interested in puzzle-forms within experimental writing. This piece comes with Tagalog translation by Maida Moral-Buiza of Quezon City, Philippines.
Mr. Checkeredfish and Binibining Mayumi arrived back at the Holyoke school on this Friday. He handed to her her "Wall St." ticket. "If we hurry we can catch all the shows! HAHAHA!" he said. She laughed, too. Her laugh is magical to him! She is gorgeous and sensitive! They turned in their tickets to the gentleman behind the table next to "Big Ben" at the entrance of the "Bookmobile."
"So this is the new fish that arrived today!" Binibining Mayumi said. "One for each pot! You're an idiot!"
Mr. Checkeredfish looked at her inquisitively, wondering about the "insult," as she reached in to grab the little dory from her pot and throw her into the oversized III-2AA pot with the bigmouth. They chased one another frantically in circles before settling in.
"How did you know they're compatible?" Mr. Checkeredfish asked.
"Science!" said Binibining Mayumi, a little mockingly.
"Oh," said Mr. Checkeredfish. "I only know 'anti-science,'" he said, not sure what he meant or if he was making a joke, a little miffed that he had been "one-upped." Then they laughed at the "argument" and "made up" quickly with a kiss. They took their seats.
Built into the side-walls of the room are locked window cabinets aligned with dusty books. Some are on the methods of private schools. A few appear to be about local government from a long time ago. You could see through some of the windows red scrapbooks of yellowed out newspaper clippings and a bunch of old yearbooks. Not only did Mr. Checkeredfish have the key to access the classrooms, but he could if he wanted unlock those cabinet doors. Mr. Checkeredfish promised himself one day he would do just that, perhaps with a genius like Binibining Mayumi there alongside him ready to help with sortin' out the info.
To the front is a stage area, beautifully lighted. It begins!
See! SPADES AND CLUBS, said Stevie Bingo. Don't ya' jus' love th' hatman!
Purple pages bet, he findin' 'un cancion' t' take his amiga honey to maybe gi' her a lunch diamond. Ha! So brave t' pull on leg and dynamo, he at least on the right trapeze, she getting ready to leap 'n' tumble! Rumplestiltskin walkin' tall keepin' circus goin' on schedule, said the Gingerbread Man.
1st annual! Performer 1 BURMAN  A Craftsman make the tabla powerful t' the "being Universe" (spotlight on)**olive garden** K fasta' than the eye can see Q co-performer of Pt. Hariprasad Chaurasia J representative of country, respectful to all 10 talented sitar player, p…l…a…yer…u…l…eaveme…m'numbat…wor…l…dseries…f…iv…e…runsscor…ings…ix…t'…on…e 9 student-audience stunned <Mr. Checkeredfish could just imagine hearing little Clarence readin' Tjymnrixgdbchzevko, "W-h-e-n t-h-e S-u-n r-o-l-l-s o-v-e-r, I f-i-n-d m-y l-o-v-e. T-h-i-s i-s w-h-e-n t-h-e M-o-o-n d-r-e-a-m-s."> Performer 2
LOPEZ 8 Peru pearl, one of South America's greatest (spotlight on)**mauve** 7 drum, a peace symbol 6 "Really fantastic!" 5 girl hand ya' flowers, surprise! 4 mistress of ceremonies (on behalf of audience) asks for encore 3 parent backstage wants to know more about Inca clothing 2 It's time t' love-dance, ladies get ya'self a charmin' partner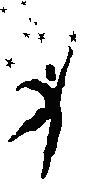 \La!…e…di…pi-b…l…u…esch…ez…c…a…k…ho!…v…oic…u…nd…e…r tab, Ms. Soj choose Stevie Bingo t' hit single, Ms. S. Brown choose the Gingerbread Man t' bunt 'm on up, Mrs. Winchester Universe wants to play is it the unconscious gal o' milk that keeps the turning Sun, the round Moon, every mirror dreaming? Beaming smile together!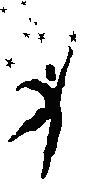 \Love dance Performer 3 ROMERO A audience can't believe, a song from \previous century K Xalapa gets mentioned (spotlight on)**cherry** Q song with part Latin rhythm, other part Native J the meaning of honor 10 beautiful song, a tribute to town 9 instances of local customs, complex analyses necessary, dressing up as Comanches Performer 4 ENCISO 8 recommendation o' teacher, everyone at one time o' another ought t' see the "live" hoops 7 a good story gets told 6 Carnegie Hall opera singer 5 salut/congratulations o the lovely Amore Morning Sun and Amura Morning Cloud (spotlight on)**scarlet** 4 young, future star performer, popular with the girls <Look there! Time to go crazy! HAHA! Such big, big shadows on the wall! Could that possibly be little Shorty Gates there dancin' away with…! The little guy Clarence Checkeredfish, Jr.!> 3 "This represents the best of our community…" 2
See! said Stevie Bingo. Moon cement blocks, 66! He! 2-dinosaur painting, the apatosaurus and…! said the Gingerbread Man laughing.
Wildcard Performance (spotlight on)**tumbleweed** Performer1 MARIBOL toss the flowers into the audience, look out, what a catch! talkin' about som' lawyer in Albuquerque picking his ass, kids laugh so hard, almost fall out of chair Joker bird sounds from the sky-flutes, raucous <And there! Is that Pirate Blue!? On the high blue seas…> <…searching for lost diamonds…> <…for her lady-pirates!> Performer 2 CRAIG start serious, the sheep head story, veteran of war, one an only "…waiting for the day…" Joker (spotlight on)**salmon** speakin' out on what alcohol can do to a people.
See! HEARTS and DIAMONDS, said Stevie Bingo. Whatta' Pirate Blue show, jumpin'… wata' colorful imagination… so funny… right… ova' th' beach 'n' ballin' little bit o' curl in div', I'd say! Hi! Bat's tossin' outta' yell belly rub cube, got silent Jet Li th' Luohan Quin plan, coin got riddle watch Bruce Lee makin' time outta' somethin' ever lastin', said the Gingerbread Man.
2nd annual! Performer 1 HARJO A Stanford mistress of ceremonies makes nice joke, earns special round of applause K tremendous poet with deep and powerful images Q tight sound of band J did ya' know woman-drummer Susan addressed Supreme Court and won, congratulations (spotlight on)**velvet** 10 the rise of Shkeme 9 standing ovation Performer 2 GRIEGO 8 "Happy Birthday, Sweet…" 7 (spotlight on)**orchid** performer 6 holy cow! what a guitar player and a half! 5 outward confidence, inward sensitivity 4 popular with the Mexican gals 3 personable 2 it's a new song: gentlemen this time you get to choose a new partna' f' a dance <Shorty Gates hears the conversation. "Masaya ako bilang guro," says Binibining Mayumi. "Gusto ko an psgiging isang guro," says Mr. Checkeredfish.>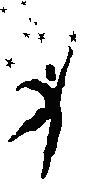 \Stevie Bingo sacrifice fly to third choose Ms. Moon Z to dance with, and who's this, Gingerbread Man ya' step up to the plate and ask to dance with Amelia?!! She accepts with honor! Wow! Wada' pick! Mrs. Winchester love/"like" "A"+ wood art 2 run score, "ae"rodynamic Captain paint friend Charlie Plume of "paper cup" "to" skim milk "words" wedding "rain" of the "endless" Universe plane, "ring!" moose "in" read, red spring "flow"ers "out"…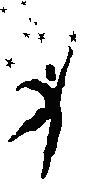 \Love dance Performer 3 KNIFEWING (spotlight on)**red brick** hysterical K what a big, big heart Q  smooth J gives CD to child 10 a winner 9 cares about everything Performer 4 MAILIEJEE 8 <Binibining Mayumi notices Mr. Checkeredfish's ladder in the light booth. She points to it. It goes up to a trap door in the ceiling.> Front row of little children, faces light up <"Sundan mo ako," she says to him, taking his hand." Shorty Gates watches them.> 7 gorgeous and haunting sounds of the
armonica played by talented artist in (spotlight on)**purple-black** dress 6 <There they go! Shorty smiles. Mr. Checkeredfish takes Binibining Mayumi up…> school paper photographer onstage gets pictures of the antique instrument <…to the roof by way of the Magic Carpet.> 5 audience courteously stands for the National Anthem, then she plays "Over the Rainbow" 4 characters out of history seem to want to come alive again, Beethoven, Marie Antoinette, Mozart… 3  get on the note, melt 2 <Shorty Gates, do you see more shadows?> <Pirate Blue…> <…closes her eyes, imagining the diamonds of tomorrow's dreams.> <Mr. Checkeredfish looks into Binibining Mayumi's eyes. They dance. The leaves from the tree rattle lightly in the wind. "Salamat," he says to her when the dance is over. "Maraming salamat," she says. THE END>