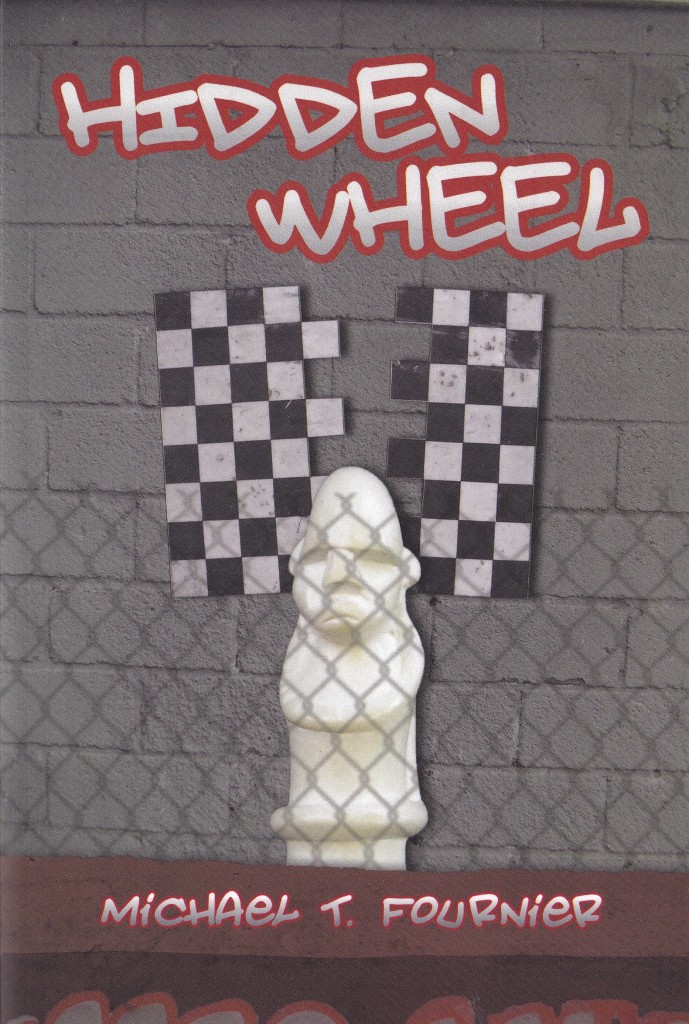 Michael Fournier we met on tour last fall with our All Hands On anthology, at the Amherst event. You may remember him for his contribution to the 33 1/3 series of books about records — he authored the tome for Double Nickels on the Dime, by the Minutemen, and for 1980s/early 1990s punk culture and history and its place in the American arts pantheon, you'd be hard-pressed to find a writer who gets it more. He's touring with a new novel, Hidden Wheel (click through the cover image to order at Three Rooms Press' site, or better yet, pick up a copy at the show!), after the classic Rites of Spring song of the same name, and will be joined in Nashville by local T2H editor Todd Dills and Clarksville, Tenn.-based master-in-waiting Quincy Rhoads and Nashville-based art-book maker and writer Amelia Garretson-Persans (check out the stop-motion animation she completed recently for Nashville's "By Lightnin" band in the vid below), among others TBA:
@Portland Brew, 1921 Eastland, Nashville
June 6, 6 p.m.
Free
Join us.
Here's a great description of the new novel from the 33 1/3 series blog:
The novel focuses on the art and punk scenes of the Midwestern city Freedom Springs, where an opportunistic trustfunder named Ben Wilfork starts an all-ages art/show space names Hidden Wheel. Max Caughin, who tags under the name Faze, gets famous quick with a series of paintings on CD covers. His buddy Bernie Reese donates sperm to raise money for a new drum kit so his two-piece noiserock band Stonecipher can record. Bernie's romantic interest (and former chess prodigy) Rhonda Barrett does dominatrix work by day and paints her life, sixty words at a time, on giant canvases by night. Their fates intertwine in a story reconstructed by William Molyneux, a 24th Century scholar reconstructing the Hidden Wheel scene after a solar flare erases all digital data in his era.
The Band
Dead Trend started as a fictional band in Hidden Wheel, Freedom Springs' biggest musical export. As I wrote the book, I also wrote Dead Trend songs — short blasts of punk focusing on 1986 topics like Reagan, the Berlin Wall and Chernobyl. Some friends and I put the band together this summer, with me playing drums and doing backing vocals. We have a 7″ coming out soon on Baltimore's Save vs. Poison Records. In the meantime, our music is available via cassette tape — demo versions of our songs recorded this summer, as well as a live set recorded in Orono, Maine.