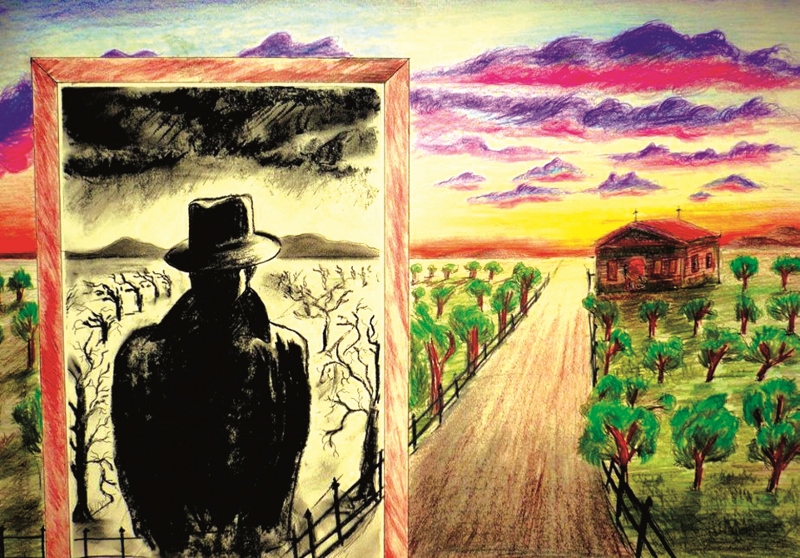 The image above is the first of three charcoal (and, in the above case, colored pencil) illustrations that make up the triptych on the cover of Michael Peck's The Last Orchard in America, for which we're Kickstarting a print run through Dec. 17. Speaking of which, as of this writing we're less than $100 away from hitting the $1,000 funding goal, and we'll be introducing further rewards within the week to push even higher, with any luck.
The artist behind the illustrations, Vinson Milligan, was kind enough to offer up a few signed and numbered digital 18-by-24-inch prints (the size of the originals) of each of the cover drawings as rewards for contributing to the campaign. While all three of the above have been grabbed up by contributors, a couple each of the second and third remain available.
No. 2 (horizontally flipped on the cover):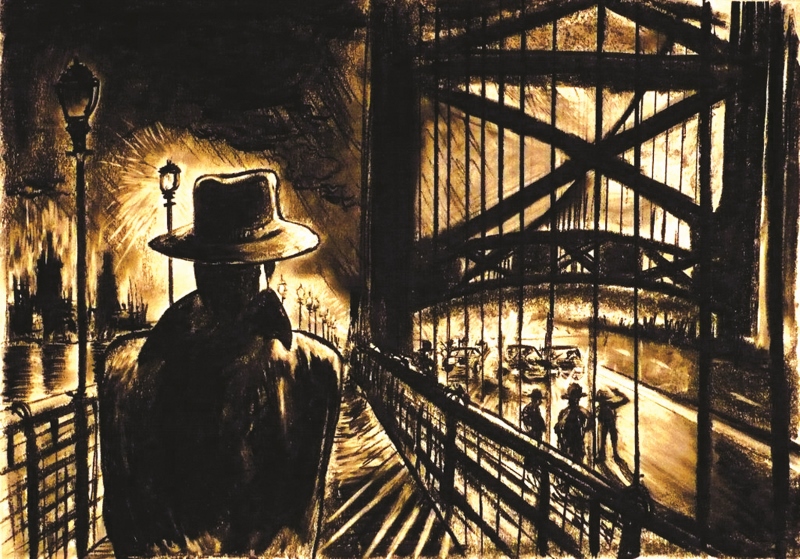 No. 3: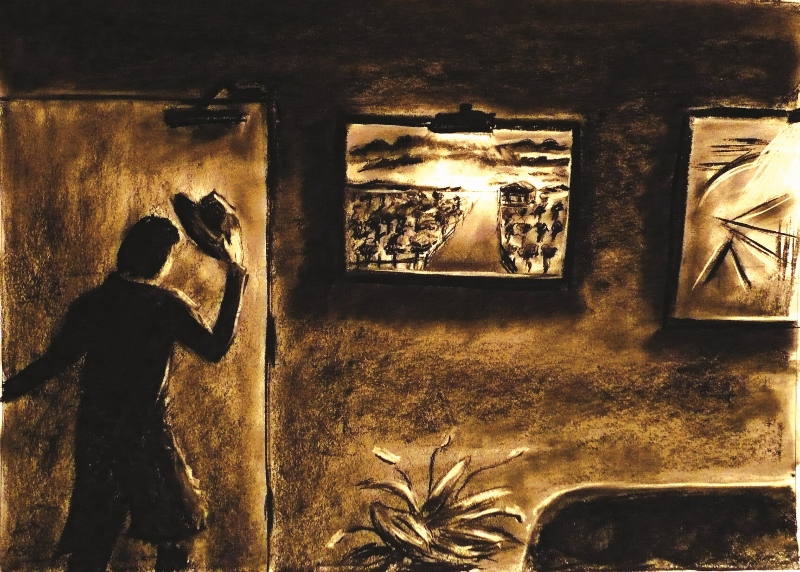 You can grab one of the last four available via the campaign for Last Orchard here. Catch the first and second chapters of Orchard via this post.