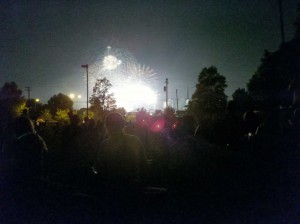 Busy week at THE2NDHAND HQs in Chicago and Nashville this week, on top of festivals of hot chicken and backyard BBQ and fireworks, as well as the more not-so-backyard variety, as shown here. (Gotta love that Nashville blow-stuff-up spirit.) Tuesday night Nerves of Steel is back in Chicago after a brief June West Virginia sojourn. It ought to be a rad showing, with writer Michael Czyzniejewski on the program with the comedic duo of the Puterbaugh Sisters, band the Post-revolutionary Letdowns, and more.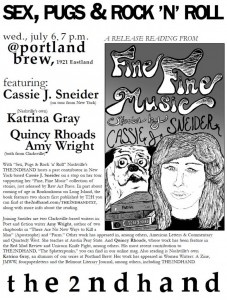 In Nashville, an event I'll be hosting, writer/comix artist Cassie J. Sneider stops off on a 48-state tour behind her new Fine Fine Music
collection. She's joined by a Nashville writer folks will remember from one of the first couple readings we put on here, in 2010, Katrina Gray. Two Clarksville-based scribes are headed in for the event as well, Amy Wright and Quincy Rhoads, who oddly enough were at one point in the distant past prof and grad student in a class at Austin Peay uni there. They're all awesome writers, in any case — don't miss it.
Finally, Cassie herself shared these seven reasons to come to her reading, "even though you don't know me,"  as she puts it:
1. You can tell all of your friends you 'attended a reading', which makes you sound really smart and superior and better than them, which you undoubtedly already are.
2. It's like Hulu-ing Hoarders, but WITH YOUR IMAGINATION.
3. Free comics for everyone!
4. I'll let you pet my hair and pretend I'm not creeped out by it.
5. I'm, like, a really good reader.
6. Did I mention free comics?
7. I will pet YOUR hair and you can tell your friends you went on a date with me. …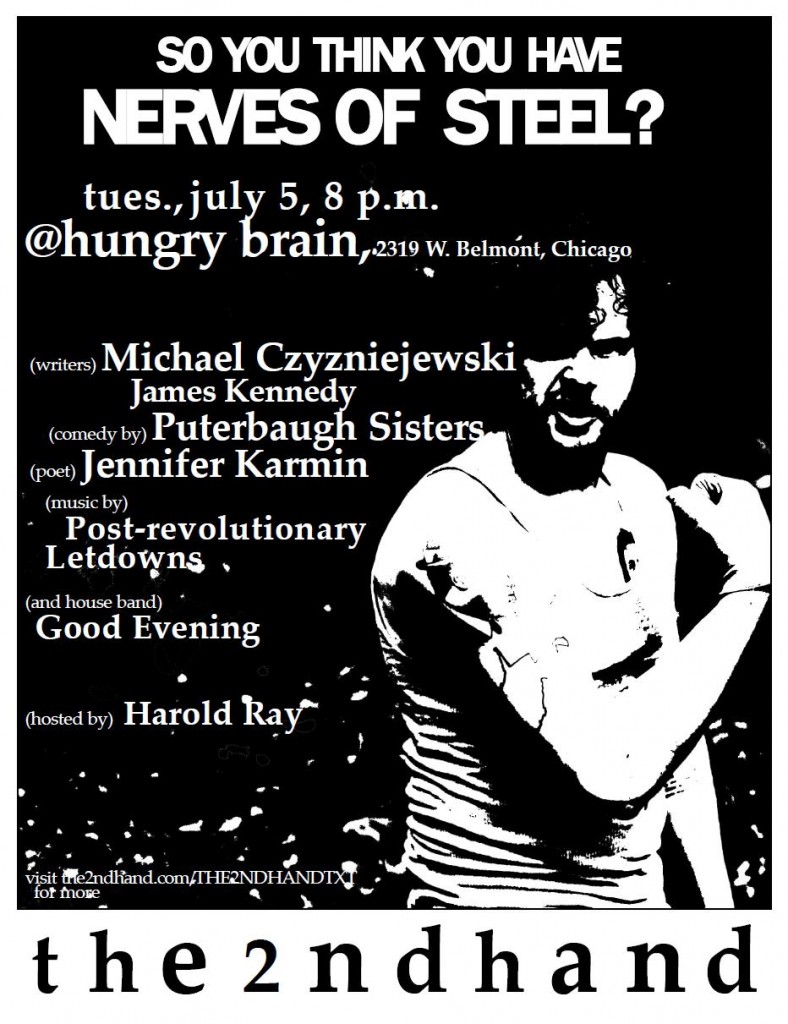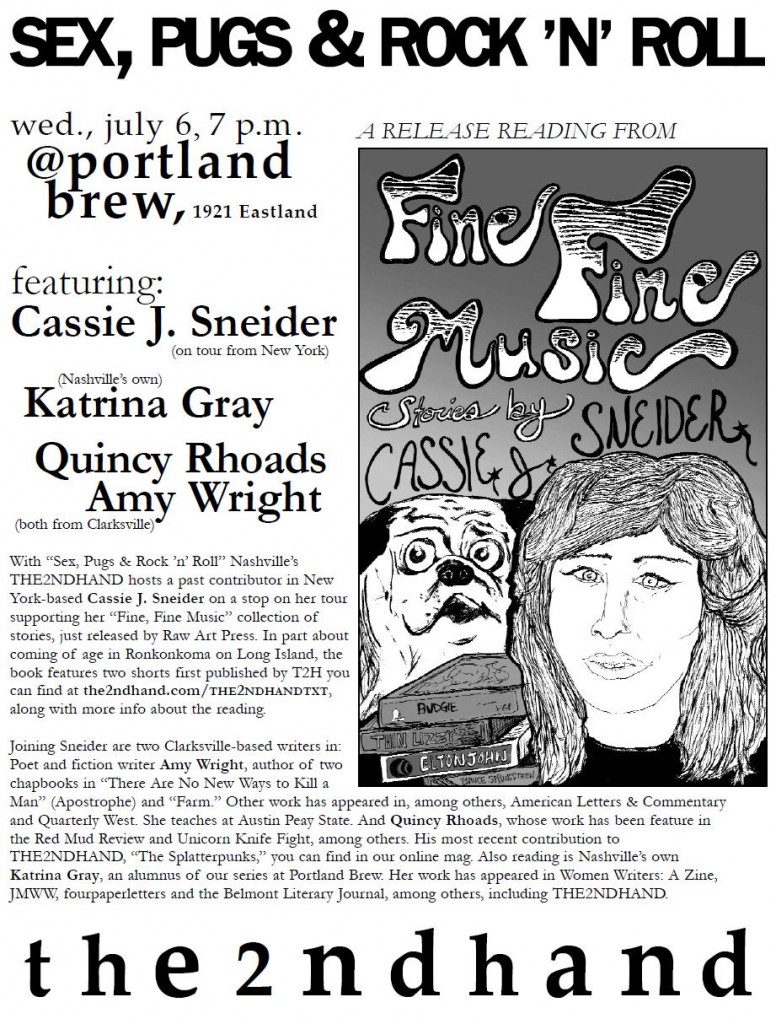 THE2NDHAND hosts a past contributor in New York-based Cassie J. Sneider in Nashville on a stop on her tour supporting her "Fine, Fine Music" book, just released by Raw Art Press, a collection of shorts in part about coming of age in Ronkonkoma on Long Island. Sneider joined us in Birmingham for a reading or two a couple years back — she's absolutely great live. Don't miss it.
Wednesday, July 6, 2011 at 7:00pm at 
Portland Brew
, 1921 Eastland Ave, Nashville, Tenn.
Check out the New York Press interview with Sneider.
Joining her will be two Clarksville-based writers in:
Poet and fiction writer Amy Wright, author of two chapbooks in "There Are No New Ways to Kill a Man" (Apostrophe) and "Farm." Other work has appeared in, among others, American Letters & Commentary and Quarterly West. She teaches at Austin Peay State.
Quincy Rhoads, whose work has been feature in the Red Mud Review and Unicorn Knife Fight, among others. His most recent contribution to THE2NDHAND you can find here in our online mag.
& Nashville's own Katrina Gray. Her work has appeared in Women Writers: A Zine, JMWW, fourpaperletters and the Belmont Literary Journal, among others, including THE2NDHAND.
THE2NDHAND editor Todd Dills hosts.