HOME | BROADSHEETS | ARCHIVE | AUDIO | ITINERARIES | EVENTS | FAQ | RSS | LINKS
Advertise | Newsletter | About/Subscribe | Submissions | Art Walk | Books | THE2NDHAND Writers Fund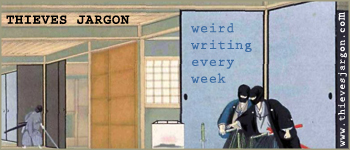 Prose by Jonathan Messinger published @ THE2NDHAND.com (ordered by date published -- most recent first):

COME TO ME IN THE NIGHTTIME, DIGIMON |
MY PERFECT GIRLFRIEND AND OUR BEAUTIFUL RELATIONSHIP, NEGATIVELY DEFINED |
RULEBOOK FOR A PRODUCTIVE DAY |
MATT CHRISTOPHER, RECONSIDERED |


Jonathan Messinger is the publisher behind Featherproof Books and books editor at Time Out Chicago. He also coordinates and cohosts the Dollar Store reading series, happening monthly at Chicago's Hideout. He is author of the short-story collection Hiding Out.